Sports Medicine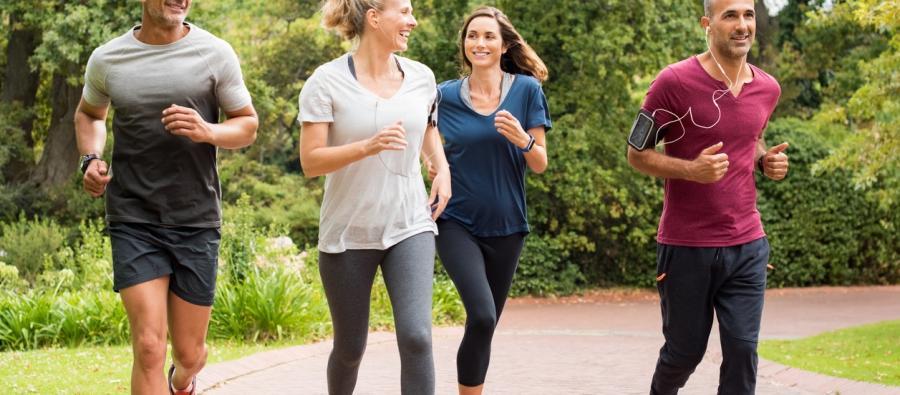 We are here to help you find what you need.
Whether you have sustained an acute sports injury or need treatment for that bothersome knee or shoulder, there's no better place for sports medicine care in Salt Lake City. Visit one of our three convenient Salt Lake area locations.
The physicians and orthopedic surgeons at Salt Regional Medical Center treat virtually any disease or injury that an athlete might encounter: torn ligaments in the ankle, shoulder instability, knee wear-and-tear, and much more. In addition to advanced surgical capabilities and state-of-the-art rehab facilities, we offer a number of other services:
During the high school football season, injured athletes can visit our Saturday Bumps N' Bruises Clinic, which operates with a goal of decreasing wait time for treatment of Friday night injuries.
Free Injury Evaluations at Salt Lake Regional Medical Center and Jordan Commons locations. If you are injured, visit one of these two locations for a free sports injury evaluation by a member of our staff. We will evaluate the injury and recommend the next appropriate steps.
 
Advanced Capabilities for Advanced Athletes
At Salt Lake Regional Medical Center, we provide the best in medical equipment and technology to athletes at all skill levels, from professional to amateur. Offerings include:
Dedicated MRI and 64-slice CT scanning units
ER designed for treating sports injuries
Indoor Pool for aquatic therapy
Regenerative Medicine
Minimally Invasive Surgery
Partial and Total Joint Replacement Surgery
Robotic-assisted surgery
ImPACTTM (Immediate Post-Concussion Assessment & Cognitive Testing)
Advanced Capabilities for Advanced Athletes
The Sports Medicine professionals at Salt Lake Regional Medical Center are proud to be the exclusive sports medicine providers of the following teams:
Regenerative Medicine
Regenerative medicine, sometimes referred to as biologic medicine, is the process of using a person's own cells to generate new living, functional tissue. Regenerative medicine helps injured athletes heal quickly while avoiding surgery.
Regenerative medicine draws a patient's own blood platelets, concentrates them to at least 4-5 times baseline, and then injects them, using ultrasound guidance, into the precise area of injury. This approach to treating sports injuries was developed in the early 1990s, though it was originally used by plastic surgeons. Since then, the technology has been refined and results have improved.
If your injury requires more progenitor cells than a typical PRP injection, then the physician may take additional progenitor cells from your body's fat or bone marrow (where progenitor cells are created). 
Accelerated Program
The Acceleration Program helps athletes achieve their maximum agility, strength, endurance, and anaerobic thresholds. Programs are custom designed for the individual based on needs and sport. Testing provided to track performance improvements.
Conditions
Athletic Injuries
Rotator Cuff Injuries
Shoulder Instability / Labral Tears
Sprains and Strains
Ligament Injuries
Tendon Injuries
Muscle Injuries
Cartilage Conditions
Nerve Injuries
Resources
Sport Safety Tips for Kids

Worried about your child's safety during his or her school sports program? Check out these helpful tips from Drew Rogers, MD, orthopedic sports surgeon with Steward Health Care.

Preventing & Detecting Concussion During Sports

Concussion is the most common type of traumatic brain injury; about 4 million concussions occur each year in the United States. Approximately 1 million occur in children, and about 30,000 will result in long-term disabilities.