Physical Medicine and Rehabilitation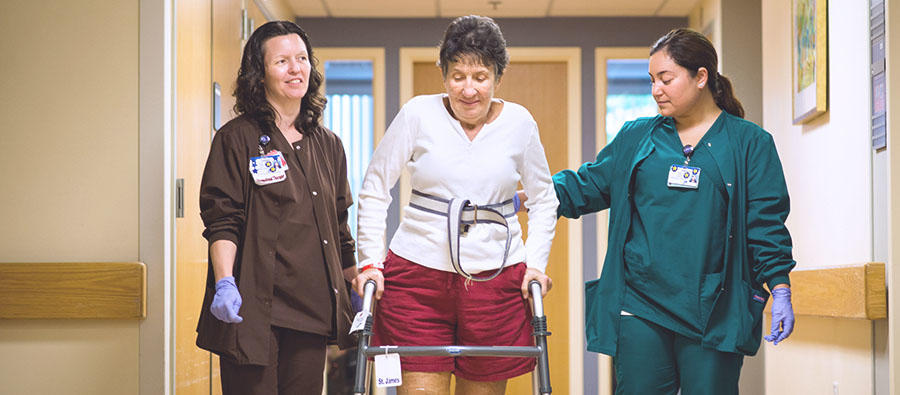 Physical Medicine and Rehabilitation (PMR) is a medical specialty, which involves restoring function for an individual who has been disabled in some capacity as a result of a physical injury.
At Salt Lake Regional Medical Center, our physicians pinpoint the source of the pain and create a personalized treatment plan based on the patient's needs. Our goal is to relieve pain and achieve the highest level of function from physical impairments or disabilities affecting the nerves, joints, muscles and more.
The right approach for treating an injury will depend on several factors, including the nature of the injury, your overall health and your goals for recovery and rehab. Consultation with an orthopedic or sports medicine physician is the only way to ensure that you receive the safest, most effective treatment for your sports injuries.