A Career of Service, Inspired by Dad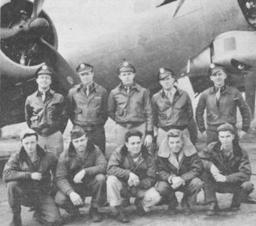 Dr. Jonathan Daniels reflects on how his father, a World War II veteran, helped shape his service
Growing up, Dr. Jonathan Daniels aspired to be an aviator like his father and his grandfather before him. Dr. Daniels became a navigator, devoting 13 years of service flying in the backseat of the F-4 Phantom II as a navigator/weapons systems officer.  He served another 13 years in the U.S. Air Force as a physician, retiring as a lieutenant colonel.
"My dad has always been my hero," said Dr. Daniels, an obstetrician/gynecologist at Rocky Mountain Women's Health and a member of the medical staff at Salt Lake Regional Medical Center.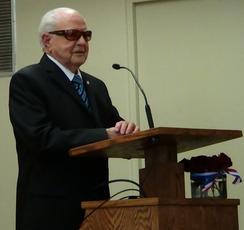 His "hero," Courtney Daniels, a retired Air Force Lieutenant Colonel, celebrated his 100th birthday earlier this year. He spent a storied career as an aviator, flying B-17 bombers in World War II, as well as hundreds of missions piloting the B-29 bomber, the B-50 bomber, and the C-130. He also flew the C-47, supplying the city of Berlin, Germany with food, fuel, and medical supplies during the Berlin Airlift, which commenced on June 26, 1948.
"I always wanted to fly," said Courtney Daniels, who grew up on a farm in Mount Emmons. "When Japan dropped their bomb on Pearl Harbor, the next day I went down to the federal building and signed up for flying cadet school."
Mr. Daniels was a 21-year-old college junior in 1941. He was dispatched to England in 1944 aboard the B-17 "Maid Marian"- named after his wife. He was assigned to the 8th Air Force, 34th Bomb Group, flying 25 combat missions out of Mendelsham Airfield, including 18 as the lead crew. Missions entailed bombing German railroads, oil fields, and airfields. On at least one mission, his Bomb Group led the entire 8th Air Force. One of his close friends, Gale Halverson, also of Utah, gained fame during the Berlin Airlift as "The Candyman" for flying missions that dropped chocolate candy bars to children, a practice Daniels and his crew also adopted. He went on to serve in the Korean War and Vietnam, completing his military career at the Pentagon in Washington, D.C., retiring in 1968. He then went into carpentry and home-building.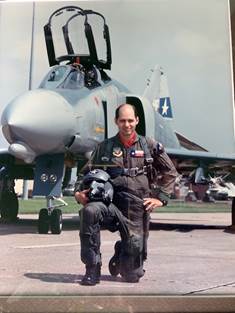 "I'm a happy 100-year-old man," he said.
Like his father, Dr. Daniels also volunteered to serve. He was in the Air Force ROTC at the University of Utah in the mid-1970s and signed up for Vietnam even though he had a high draft number that would have spared his service. He served with the Air Force in Florida, as well as Hill Air Force Base in Utah, and in North Carolina. Following his seven-year commitment to the Air Force, he continued in the Air Force Reserve and was accepted to medical school at the University of Texas. With a demanding internship requiring 80-100 hours a week, he retired from flying and continued to serve as an Air Force physician.
"I wanted to fly, and I got to do that," said Dr. Daniels. "When I got to the end of my initial commitment with the Air Force, I decided I wanted to do something to help people. When you're in the military in a combat crew, your job is to kill people. I was trained to do that. I was trained to drop nuclear bombs."
Despite that rigorous training, he wanted to do something different. "I really appreciate the ability to be able to help people and save lives," Dr. Daniels said. "It's a real privilege."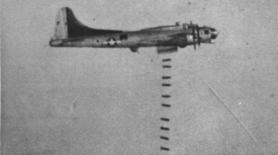 Dr. Daniels has served more than 20 years as a physician, delivering more than 4,000 babies throughout his career. In July, he will wind down his time with Steward Medical Group. He will continue to do call coverage with Steward Health Care and also work in Elko, Nevada to provide greater access to OB/GYN care to residents within that 100,000-population community.
Several years ago, Dr. Daniels experienced a nagging desire to return to the skies and since then has obtained his private pilot's license and is currently working on his instrument rating license. One of his first flights as a private pilot was to take his father back up in the air, flying him around Salt Lake City.
He recalled that when his father gave a talk at a Veterans' hospital several years ago, he told several stories. "He didn't focus on the war and the good bombing he did. He focused on the Berlin Airlift, the good things that helped people," Dr. Daniels said. "Sometimes we have to fight wars, but we should also do good, and help people as much as we can."