Behavioral Health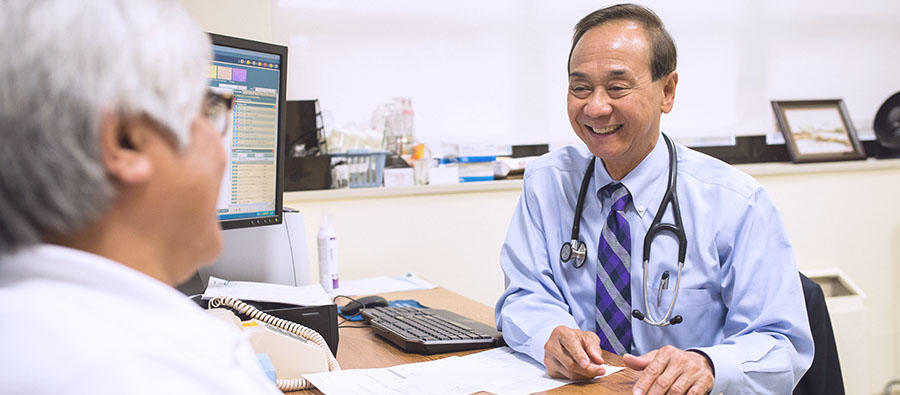 We are here to help you find what you need.
For adults age 55 and older, the physical, mental, and environmental changes that accompany this stage of life can be difficult to process and manage.
In and Outpatient Behavioral Health Programs for Seniors
 
That's why we've established a special 20-bed unit within the hospital, dedicated to the practice of geropsychiatry, an area of medicine jointly focused on the physical and emotional needs of older adults.
Depression is one of the most common reasons why patients seek treatment in our Senior Behavioral Health unit. This mental illness affects approximately 6.5 million Americans over the age of 65 – almost one in five seniors.
Steward Behavioral Health Inpatient Requirements
In order to be eligible for admission, one or more of the following criteria must be met:
•    A recent suicide attempt
•    Homicidal thoughts, secondary to a mental health issue
•    Memory impairment that challenges the welfare of self or others, if secondary to a mental health issue
•    Monitoring required for psychotropic medication stabilization, including toxic effects if cleared medically
•    Psychiatric symptoms causing bizarre or disordered behavior
•    Psychiatric symptoms causing one to not be able to care for themselves, including impaired family, social and vocational functions
•    Self-harming behavior
•    A sudden change in cognition such as anxiety, depression, psychosis, etc.
•    Suicidal thoughts with plan, intent and/or means
•    Unmanageable psychiatric symptoms that are resistant to medication or therapeutic treatment at a lower level of care (i.e. residential or outpatient treatment).
Please note that there might be circumstances in which Steward Behavioral Health might determine a Behavioral Health setting not to be appropriate. Examples of this could be an acute medical condition, intellectual disability, a traumatic brain injury, violent behavior, poor impulse control and more. Any condition that is beyond our resources including the capacity of staff and environment to treat the patient in a safe manner could be considered unsuitable for inpatient treatment.
Inpatient Unit
As a part of our senior inpatient program, you may work with some or all of the following types of professionals:
Psychiatrists
Licensed clinical social workers
Registered nurses
Advanced practice registered nurses
Certified nursing assistants / Behavioral health technicians
Geriatricians (physicians who specialize in the care of older adults)
Rehabilitation therapists 
Outpatient Unit
We offer an intensive outpatient program that includes medication management, specialized psychotherapy groups, individual psychotherapy, and family therapy. Patients in the intensive outpatient program visit the Senior Behavioral Health unit at Salt Lake Regional Medical Center three times per week for three hours of group therapy. Patients have a one-on-one consultation with a licensed psychiatric medication management provider. Transportation to and from the program, as well as lunch and snack, is provided.
The Transitions Group is focused on problem solving therapy for both high and low functioning clients who are struggling with issues of daily living, adapting/adjusting to role changes (including cognitive and physical changes), and building mastery.  This group is divided according to individual levels of functionality.
The Caregiver Support Group identifies caregiver needs and challenges including adapting to the new role, myths associated with caregiving, increasing coping skills, compassion fatigue, respite care, and education on physical and mental health in aging. It's a combination of processing, skill building, and acquiring the tools and resources to support your role as a caregiver.
The Grief and Loss Group concentrates on the stages of grief and loss, adapting and adjusting to roles changes (including cognitive and physical), increasing coping skills, and building self -confidence.
Suicide Prevention
If you or someone you know is contemplating suicide, please go to the nearest Emergency Room. You may also call the Suicide Prevention Lifeline 1-800-273-8255. This service provides 24/7, free and confidential support. 
Conditions
Anxiety
Chronic Pain
Cognitive Changes
Dementia
Depression
Mood Disorders
Paranoia
Phobias
Psychosis
Suicidal or Homicidal Feelings *If feeling suicidal, go to the nearest ER*
Difficulty sleeping, nightmares
Isolation
Adapting to the loss of independence
Auditory or visual hallucinations
Trauma
Grief and Loss
PTSD
Treatments
Individual Therapy
Group Therapy *Transportation options may be available for group therapy.*
Family Therapy
DBT (Dialectic Behavior Therapy)
Psychiatric assessment and treatment
Management and treatment of medical conditions
Medication management
Long-acting injectable psychiatric medications
Nursing
Dietary consultation
Recreational therapy assessment and treatment
Psychotherapy (individual, family and group)
Education for patients and families on diagnosis, treatment options, and medications
Social work assistance with discharge planning, and financial issues