Cancer Care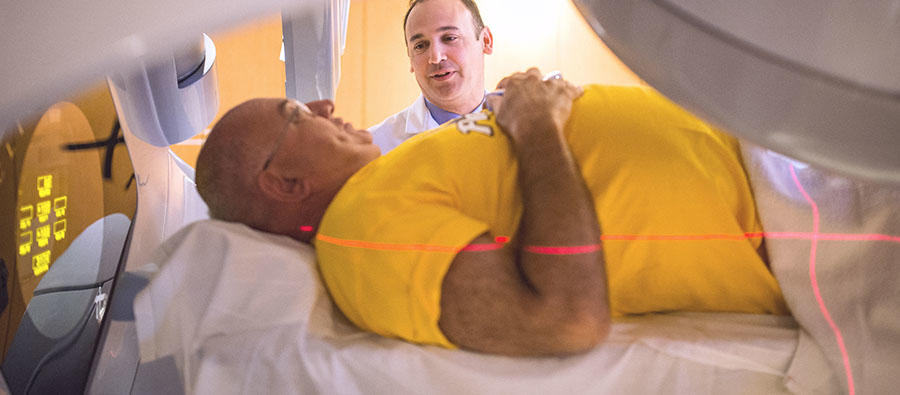 We are here to help you find what you need.
The American Cancer Society estimates nearly 1.5 million new cancer cases will be diagnosed this year. But with steady new advances in medicine, the odds of beating cancer are increasingly in our favor.
Breast Cancer
Breast cancer is the most frequently diagnosed cancer in women, affecting nearly 180,000 American women each year. Learn more about how breast cancer is detected and why early detection is the best defense against cancer.
Gynecologic Cancer
Salt Lake Regional Medical Center is the first and only hospital in Utah to offer robot-assisted surgery with the da Vinci Surgical System for complex hysterectomies.
Prostate Cancer
Prostate cancer is the most frequently diagnosed cancer in men, affecting more than 200,000 American men each year. Learn more about the tests and treatments available.
Da Vinci Prostatectomy
A robot-assisted, minimally invasive surgery that is quickly becoming the preferred treatment for removal of the prostate following early diagnosis of prostate cancer. In fact, studies suggest that da Vinci Prostatectomy may be the most effective, least invasive prostate surgery performed today.
Thyroid Cancer
The da Vinci System at Salt Lake Regional is the only center in Utah, and among a handful nationally who offer robotic thyroidectomy or parathyroidectomy.
Prostate Cancer
Each year, about 180,000 men in the United States are diagnosed with prostate cancer. As you get older, the risk of developing this cancer steadily increases. By age 75, half to three-fourths of all men show some cancerous signs in their prostate glands.
That's why all men ages 50 and over should receive screenings for prostate cancer.
We're well equipped to help you select the best option for you and to treat prostate cancer with approaches that include some of the latest and most sophisticated technologies in the world, including:
Brachytherapy – the implanting of radioactive "seeds"
The da Vinci® prostatectomy – a new, less invasive surgical procedure