Cardiovascular Surgery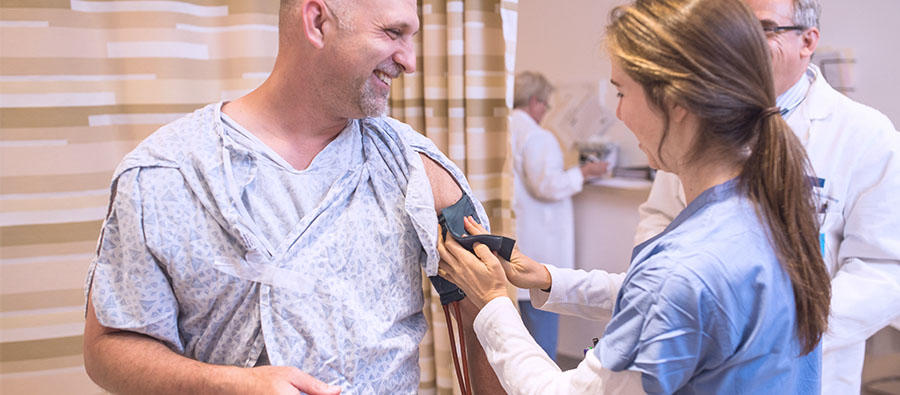 We are here to help you find what you need.
Salt Lake Regional Medical Center's team of skilled and experienced Cardiothoracic surgeons provide a full range of cardiac, thoracic, and vascular procedures.
The surgeons and their team provide state-of-the-art skilled and compassionate care with some of the best outcomes in the state. Post-surgical recovery in the CV-ICU takes place in the same room at the hospital- a unique protocol in all of Utah - which promotes healing and ensures the surgical team sees the patient multiple times a day and allows a specialized team of nurses to provide continuity of care.
The Cardiothoracic & Vascular Surgery Team provides a full spectrum of care and is focused on working collaboratively with their patients to help them successfully recover from surgery.
The types of surgery offered includes:
Coronary Artery Disease
Complex bypass surgery
All Arterial Coronary Revascularization Surgery
Off-pump Coronary Artery Bypass
Aortic and major blood vessel diseases
Aortic Aneurysm Repair
Aortic Arch Surgery and Arch Vessel Surgery
Valve-sparing Aortic Root Replacement
Aortic Valve Disease
Mitral Valve Disease
Mitral Valve Replacement
Mitral Valve Repair
Atrial Fibrillation
Surgical Correction of Atrial Fibrillation
Adult Congenital Cardiac Reconstruction
Thoracic Surgery
Surgical treatment of benign and malignant diseases of the chest, including:
Open and Minimally invasive Lung surgery

Lung Cancer 
Lung Tumors/Nodules
Pneumothorax (Collapsed Lung)
Lung Volume Reduction Surgery for Emphysema 
Surgery of the Chest Wall, Ribs and Diaphragm

Benign and Malignant Diseases of the esophagus

Minimally invasive esophageal cancer surgery
Complex esophageal reconstruction for reflux
Lung Surgery 
Open and Lung cancer
Collapsed lung
Esophageal cancer
Chest (mediastinal) masses 
Minimally invasive management of:
GERD
Hiatal hernia
Esophageal conditions; complex esophageal reconstruction surgery
Airway disease
Tumors
Stricture or stenosis of the trachea and bronchus
Major Vascular and Endovascular Surgery
Abdominal Aortic Aneurysm (AAA)
Carotid Artery Disease
Meet the Team
Dr. James Stringham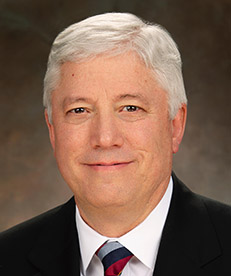 Dr. James Stringham is a Utah native who was raised in Salt Lake City and attended the University of Utah School of Medicine. He received specialty training in both General Surgery and Cardiothoracic Surgery at the University of Wisconsin. He completed training in 1995 and has more than 25 years of experience in the treatment of Cardiovascular and Thoracic disease.
Dr. Stringham spent the first 11 years of his career on the faculty of the University of Utah, where he oversaw the care of patients with very complex medical needs and served as the surgical director of the Heart Transplant and Artificial Heart programs. During that time, he implanted the first mechanical heart assist pump and performed the first double lung transplant at the University. In 2006 he moved his practice to Salt Lake Regional Medical Center and established the first full-time Cardiothoracic program at the hospital since the early 1990's.
 Dr. Stringham's clinical interests include complex coronary artery disease, adult valvular heart disease, minimally invasive and open treatment of aortic aneurysmal disease, carotid artery disease, and other malignant and benign diseases of the chest.
Dr. Jordy Cox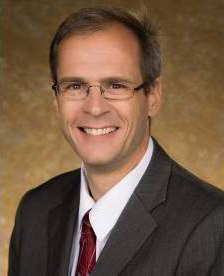 Jordy Cox, MD, FACS, is triple board-certified in General Surgery, Surgical Critical Care, and Thoracic Surgery.
Dr. Cox provides expert care to patients who need advanced cardiac procedures, including coronary artery blockage, heart valve repair and replacement, and aortic surgery. He also has expertise in treating patients who have benign and malignant diseases of the lungs, esophagus, chest wall, and mediastinum.  He also performs major reconstructive vascular surgery.
Dr. Cox completed a fellowship in Cardiothoracic Surgery at the University of California at San Francisco, in San Francisco, California, and he completed a fellowship in Surgical Critical Care at the University of Tennessee, Presley Memorial Trauma Center, in Memphis, Tennessee. Dr. Cox completed his residency in General Surgery at the Medical College of Wisconsin, affiliated hospitals, in Milwaukee, Wisconsin. He completed an internship in General Surgery at The Johns Hopkins Hospital in Baltimore, Maryland. Dr. Cox earned his medical degree at Rovira-Virgili University in Tarragona, Spain.
Dr. Cox is fluent in English, Spanish, French, and Catalan and is a native of Tarragona, Spain. He has been a volunteer with Doctors Without Borders for more than 15 years, providing medical relief in numerous conflict zones world-wide. For his work with Doctors Without Borders following the 2010 earthquake in Haiti, he was recognized by The Congressional Medal of Honor Foundation with its Citizen Service Above Self Medal which recognizes the contributions of non-military civilians.  In ten days, Dr. Cox and his small team operated on over 1,000 patients in makeshift operating rooms, sustaining only 11 patient losses.