Sleep Clinic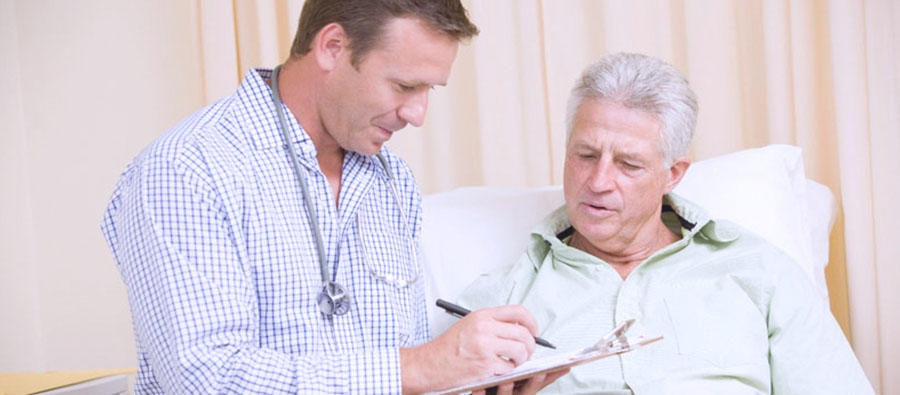 We are here to help you find what you need.
Research shows that sleep disorders lead to 50,000 premature and preventable deaths every year and that 200,000 auto accidents per year are sleep related. And while many sleep disorders can be diagnosed and effectively treated, 95% of all individuals with sleep disorders are undiagnosed.
The Sleep Study
A sleep study is a recording of several body functions throughout an entire night. Sensors and electrodes are placed on various parts of the body to monitor brain waves, heart rate and rhythm, respiratory rate, oxygen levels, body position and muscle tone. The recordings of these signals are reviewed and we can determine sleep stages, awakenings, oxygen desaturations, limb movements, and respiratory rhythms and diagnose several sleep disorders.
What Should I Expect?
Rooms are designed to reflect a cozy home environment. Wood floors, HD TVs and comfortable beds are some of the features. When you arrive, you'll meet with a technician who will conduct your study throughout the night. He/she will monitor your study from another room. You will have your own private room and bathroom. After completing some initial paperwork the technician will attach sensors and electrodes to various parts of your body. This is a completely painless process – there are no needles. Next, all signals from the sensors and electrodes are checked for quality and then you can go to bed.
What Do I Need To Bring?
Please bring a list of all your medications, your insurance card, a picture ID, and something comfortable to sleep in such as pajamas or shorts and a tee shirt. Please come freshly showered and avoid putting creams, mousse, lotions, gels or makeup on prior to arriving. Please take any of your normal medications prior to testing and bring any medication you normally take at bedtime. You may bring your personal pillow if you prefer.
Conditions
Sleep Apnea
Periodic Limb Movements
Narcolepsy
Insomnia
Treatments
Sleep lab / study
Light therapy
Behavioral modifications
Hypnotherapy
Relaxation exercises
Herbal treatments
Conditional exercises