Center of Excellence Weight Loss Surgery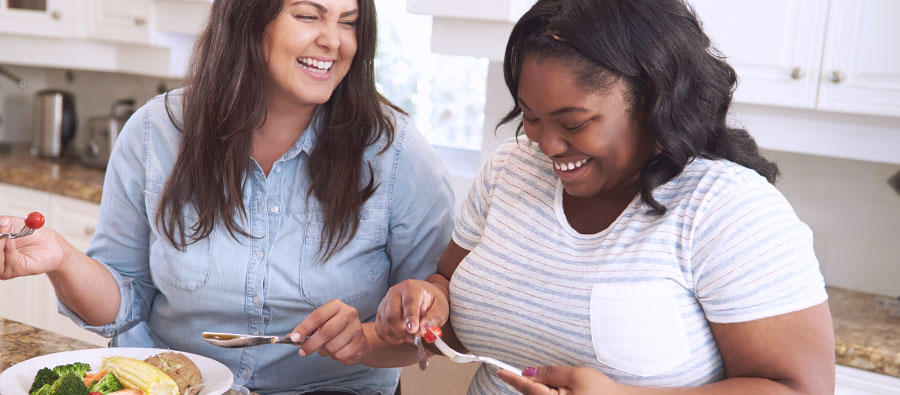 We are here to help you find what you need.
Featuring a unique partnership with the board certified weight loss surgeons at Bariatric Medicine Institute, the Surgical Weight Loss Center of Utah aims to help patients lose weight and keep weight off.
Obesity is defined (by the National Institutes of Health) as having a body mass index (BMI) of 30 or more. BMI is a measurement that generally correlates with the amount of body fat a person has. (However, it does not actually measure body fat. Weightlifters or athletes, for example, might have a BMI that charts in the overweight/obesity ranges, but their body mass can be attributed to muscle – not fat.)
We will continue to work and communicate with you until you are ready for surgery. Once given clearance from the insurance company and clinical clearance, we will call to schedule the surgery and set up a pre-op appointment with the physician. The pre-op appointment is usually set up about 10 to 15 days prior to surgery and will fall on a Wednesday or Thursday at 3:00 pm.
All surgeries are scheduled on a Monday or Tuesday. A clear liquid diet with protein shakes is required one week prior to surgery. This diet will be discussed at the pre-op appointment if not addressed sooner.
The process can take anywhere from 2 months up to 6 months depending on criteria of insurance carrier. Some insurance carriers require a 3 month/6 month supervised diet prior to approving weight loss surgery.
Health Conditions Related to Obesity
Premature Death
New research suggests as many as 18 percent of all deaths in the U.S. can be attributed to obesity, which would ratchet up the toll to about 450,000 per year. Patients who undergo bariatric surgery may experience substantial weight loss. Maintaining a healthy weight has been shown to correlate with a reduced risk for other diseases, such as type 2 diabetes and heart disease.
Type 2 Diabetes
Approximately 80 percent of people with diabetes are overweight or obese. It doesn't take much weight gain – just 11 to 18 pounds – to double your risk for type 2 diabetes. By losing weight, you may be able to reduce your risk for diabetes. Patients who have already developed diabetes may be able to better control their disease by dropping to a healthy weight range. Many post-bariatric patients are able to stop taking diabetes medications altogether.
Heart Disease
Overweight and obese individuals (BMI of 25 or more) are at an increased risk for heart disease, including heart attack, sudden cardiac death, and arrhythmia. Also, hypertension is twice as prevalent in obese adults as it is in healthy adults. By losing weight, lowering blood pressure, and reducing cholesterol, you may be able to lower your triglyceride (blood fat) levels. Lowering these levels reduces the amount of fatty plaque that builds up in your arteries, thereby lowering your risk for cardiovascular disease.
Cancer
Overweight and obese individuals have been shown to be at an increased risk for various cancers, including colon, prostate, kidney, gall bladder, and endometrial cancer. Women who gain 20+ pounds between age 18 and midlife are at twice the risk for postmenopausal breast cancer. Whether you decide to pursue weight loss through surgical means or other medical treatments, losing weight may help reduce your risk for certain types of cancer.
Heartburn
Obese and overweight individuals are at a higher risk for having heartburn (gastroesophageal reflux disease). Not only is heartburn uncomfortable, but it can develop into a condition known as Barrett's esophagus in 10 to 15 percent of patients who have mild symptoms. This condition can lead to esophageal cancer. By reducing abdominal weight, you can relieve pressure on the stomach, thereby lowering your risk factor for gastroesophageal disease and esophageal cancer.
Reproductive & Child-Birthing Difficulties
Obese mothers are at an increased risk for gestational diabetes, death, and complications; they are at 10 times the risk for high maternal blood pressure. Babies born to obese women are more likely to have a high birth weight, and therefore more likely to be delivered via Cesarean section. These infants are also at greater risk for having neural tube defects, such as spina bifida. Having weight loss surgery at least one year or more before becoming pregnant can be one of the healthiest decisions you make for yourself and your future child.
Osteoarthritis in Weight-Bearing Joints
According to the Surgeon General, "For every 2-pound increase in weight, the risk of developing arthritis is increased by 9 to 13%." Studies have shown that losing as little as 11 pounds can reduce the risk of knee osteoarthritis in women by 50%. 
Depression
Clinically severe obese individuals frequently suffer from depression and social anxiety. At the Surgical Weight Loss Center of Utah, patients work with a licensed psychologist, who helps with the psychological, social, and emotional angles of extreme weight loss. With regards to mental health, patients who undergo bariatric surgery typically exhibit cognitive, affective, and physiological improvement.
Urinary Stress Incontinence
Urinary stress incontinence may be caused in part by relaxed pelvic floor muscles and excess abdominal weight, which puts pressure on the bladder. Many patients who undergo surgical weight loss regain strength in their pelvic floor muscles (in addition to dropping weight in the abdominal region). 
Sleep Apnea & Breathing Problems
Both sleep apnea and asthma have been shown to be more prevalent in obese individuals. Sleep apnea is typically more common in obese individuals because of fat deposits in the tongue and neck (compounded with sleeping on the back). Both surgical and conventional weight loss treatments have been shown to help reduce instances of sleep apnea. 
Gastroparesis
Normally, the stomach contracts to move food down into the small intestine for additional digestion. The vagus nerve controls these contractions. Gastroparesis may occur when the vagus nerve is damaged and the muscles of the stomach and intestines do not properly function. Food then moves slowly or stops moving through the digestive tract. There is no cure for gastroparesis but there are treatment options that can control the symptoms of chronic vomiting and nausea.
BLIS Approved Surgeons
Dr. Cottam, Dr. Richards and Dr. Medlin are BLIS approved surgeons. Becoming a BLIS Surgeon is a very selective process as determined exclusively by BLIS. This means that our surgeons and program meet very high standards for bariatric surgery outcomes in both the short and long term. As a result of our participation as a BLIS provider, we are able to participate in an innovative new insurance coverage which allows us to make a commitment to our self-pay patients that should a covered complication occur within certain time frames following surgery, the costs associated with the care of that complication will be covered by BLIS alleviating the patient of financial obligation for costs associated with an unexpected event.
Visit the Bariatric Medicine Institute's website, here.
** The complication protection is exclusively part of the package price you will pay for your weight loss surgery. We are happy to provide this benefit to our patients and ease your mind and your wallet in this important decision to have a life-saving surgery.
**Other terms and conditions apply; please contact our office and review the self-pay contract for further details about this program.
Conditions
BMI of 40 or more
BMI of over 35 and have other comorbidities
Treatments
Adjustable Gastric Banding
Gastric Bypass
Sleeve Gastrectomy
Biliopancreatic Diversion
Robot-Assisted Weight Loss Surgery
Resources
The Seven Deadly Sins in a Weight-Loss Surgeon and Why You Should Avoid Them

In the field of bariatric surgery, a surgeon's lack of experience with procedures can truly be a killer. Complications and patient deaths are dramatically more common in a surgeon's first several hundred weight-loss operations. Are you considering a nice young surgeon who's recently started his practice—perhaps someone who has a wonderful bedside manner and who has assured you that nothing can possibly go wrong?

A Dozen Ways to Fit in Fitness

With a little creativity, you might be surprised how much extra activity you can add to your day. Health and fitness experts agree that moderate exercise offers significant health benefits for us all.