Visitor Information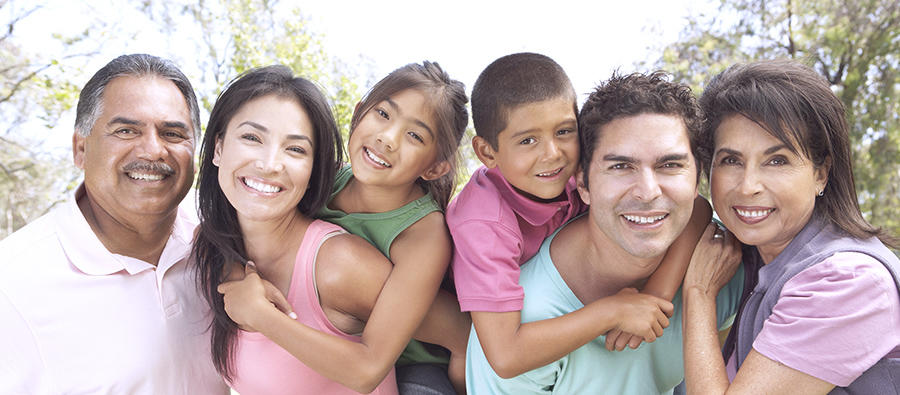 Visiting Hours
General Visiting Hours
General visiting hours are from 10:00 a.m. to 8:30 p.m. daily. Extended visiting hours may be arranged at the discretion of the patient's physician and the nursing supervisor. Visitors may be asked to leave a patient's room during tests and treatments.
Intensive Care Unit Visiting Hours
Special visiting hours are in place for patients in the Intensive Care Unit from 10:00 a.m. to 8:30 p.m. We kindly ask that visitors are limited to two at a time inside ICU patient rooms unless special arrangements have been made with the patient's nurse. Comfortable waiting areas are provided nearby.
Women's Center Visiting Hours
Flexible visiting hours are available in our Women's Center for families awaiting the birth of a baby.
Visitor Parking
Free parking is located near all of the hospital entrances.
Visitor Waiting Areas
The hospital provides spacious and comfortable lobbies and family waiting areas throughout the facility. Free coffee, tea and hot chocolate are available.
Lodging Info
Salt Lake Regional Medical Center has negotiated preferred rates at nearby hotels for families of our patients. For information about rates or hotel accommodations, please call (801) 350-4991.
Cafeteria
The Rose Cafe is located on the ground floor and is open daily, providing a wide range of healthy selections for breakfast, lunch and dinner, including daily hot entrees, a salad bar, grill and a variety of desserts.
Open Monday through Friday:
Breakfast   7:00 a.m. – 10:00 a.m.
Lunch  11:00 a.m. – 2:30 p.m.
Dinner:   4:00 p.m. – 6:30 p.m.
Open Sunday and Holidays
Lunch 10:00 a.m. – 3:00 p.m.
Gift Shop
Our gift shop is located on the first floor near the main entrance to the hospital and is open Monday through Friday from 8:00 a.m. to 5:00 p.m. The gift shop offers an assortment of gifts, flowers, magazines, candy and beverages.
Spiritual Care
Chapel Hours: Open Daily 8:00 AM- 8:00 PM
Our beautiful, historic chapel welcomes all patients, families and visitors of Salt Lake Regional, regardless of personal belief or practice. Our chapel is a peaceful space apart from hospital activity where visitors feel at home and find solace. Our chapel is open every day for prayer and meditation. The chapel may be reserved for funerals, memorial services, special services and weddings.
For more information about services, please contact Chaplain Debra Hampton 801-350.8131 or pager 801-291-3858.
Spiritual Care
At Salt Lake Regional Medical Center, we believe that spiritual care is a vital part of the healing process. Spiritual support can assist patients and their families in finding sources of inner strength during times of illness and medical crisis. We offer spiritual support to people of all faiths and to those with no formal religious affiliation.
Clergy Support
We have clergy on-call from all major faiths available to assist patients and families with prayer and crisis counseling. We also have a Board-Certified Clinical Hospital Chaplain who can offer prayer, support or chapel services as needed. Our clergy and chaplain assist patients and families with spiritual needs or concerns related to medical issues, including emotional and spiritual support for patients who are suffering or struggling and personal comfort when dealing with terminal illness or death and help for families seeking personal clarity with ethical dilemmas about medical plans or withdrawal of life support. Spiritual support and care is always available to any of our patients or their families.
For Chaplain or Clergy
Call hospital operator 801-350-4111 (Please relate your specific needs).
Sunday Services
St. John's Anglican Church
10:00 AM
Study for Adults & Children in Conference Rooms near Cafeteria (Basement Level)
This class will change to 9:00 AM starting September 6, 2015
11:00 AM
Holy Communion Services with Music in the Holy Cross Chapel
All are Welcome!
385-393-HOLY (4659) or [email protected]
This services will change to 10:00 AM starting September 6, 2015
Church of Jesus Christ of Latter-Day Saints
Sunday Services for Visitors
951 East 100 South
12th Ward – 9:00 AM
11th Ward – 11:00 AM
Hospital Room Visits
Catholic Priest – available daily for communion, prayers or blessings
LDS Elders & Sisters – available Tuesday, Thursday and Sunday for visits, prayers or blessings
Sacrament available on Sunday in patients' rooms